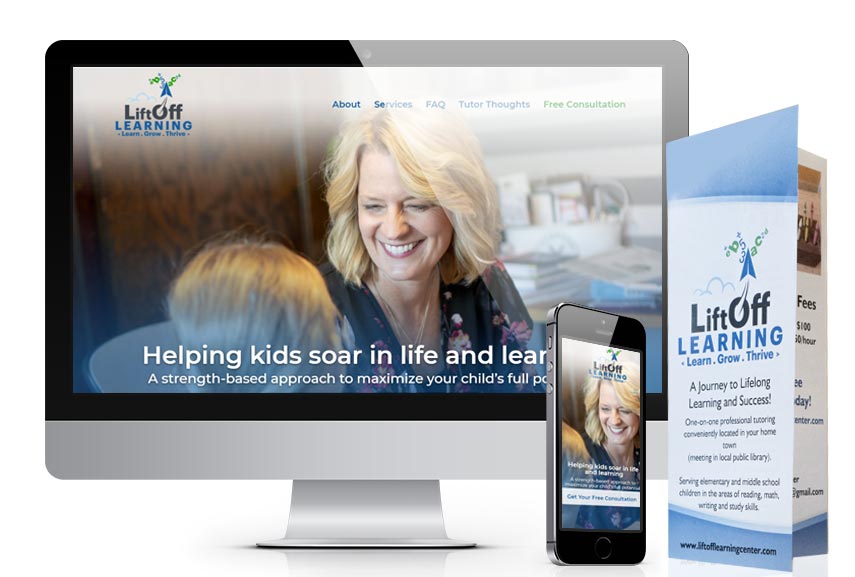 Lift Off Learning
Website Design, Development, Photography and Prints
The Lift Off Learning website is designed to give a clean professional feel and to reflect the quality of their programs.
We used our professional photography skills to take engaging photos to help connect users with the Lift Off Learnings services.  We were then able to take this content and create a tri-fold brochure that follows similar design ques found in the website.

Working with Brilliant Impact has been a delight from the first moment I reached out for help with my website and marketing needs. Their team's personalized attention, timely response to inquiries and all around professionalism make Brilliant Impact my forever "go-to" place for all my marketing needs now and in the future!